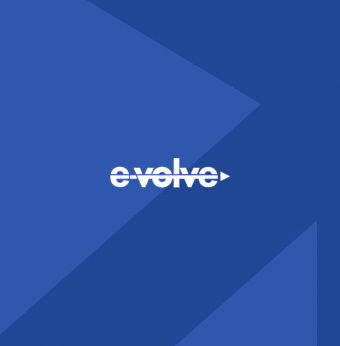 Deidre J. Boone
Ms. Deidre J. Boone is a small business executive with verifiable year over year success in achieving revenue, profit, and business growth objectives within the rapidly changing government environment. Ms. Boone has over 24 years of experience in Information Technology and over 18 years of experience in providing Enterprise Resource Management Solutions to the Federal Government. She gained valuable management, sales and consulting experiences from companies like Lockheed-Martin, Texas Instruments, PeopleSoft, and PriceWaterhouseCoopers. During the past fifteen years, she has gained valuable experience in owning, operating, and managing a small business within primarily the Federal Government space.
As President & CEO of E-volve Technology Systems, Inc., Ms. Boone serves as the visionary and strategist of the company. She founded the business out of an identified need for top secret cleared consultants to support Enterprise Resource Planning (ERP) activities within the Intelligence Community. Since 2000, she has consistently and selectively grown the business within all directorates of the Defense Intelligence Agency (DIA), acquiring a total of 5 prime contracts and 7 sub-contracts with the agency. Additionally, she was responsible for contracts awarded at the Washington Headquarters Services, Air Force, Army, Navy, Joint Chiefs of Staff, Department of Homeland Security, House of Representatives, Department of Treasury, and D.C. Pensions. Ms. Boone has developed long term partnerships with large prime contractors such as Booz.Allen & Hamilton, Northrop Grumman IT, and SRA and has served as a small business advocate to innovatively provide cost effective solutions to meet government requirements. Through her leadership, the company generated revenue growth of 25% per year for three consecutive years and the company has operated close to debt free since 2012.
Ms. Boone successfully obtained 8(a) and woman owned certifications, a top secret facility clearance, GSA Schedule 70 and GSA MOBIS contracts, and ISO 9001:2008 certification for the company. She has developed and executed a transition plan in preparation for the company's graduation from the 8(a) program in 2014. Additionally, she led the company in its selection as a 2011 Semi-Finalist for the National Capital Business Ethics Award by the National Capital Chapter of the Society of Financial Service Professionals.
Ms. Boone has a Bachelor's Degree in Electrical Engineering from the University of Maryland College Park. She is also an alumnus of Harvard Business School where she successfully completed the Owners/President Management (OPM) Executive Education Program in 2012. As part of OPM, she gained a wealth of knowledge through business case studies of some of the most successful businesses in the world. Based on this experience, she has brought a wealth of best business practices, models, and methods to E-volve in the areas of Leadership, Customer Centricity, Supply Chain, Logistics, Procurement, and Finance.